Pay with PlugShare
Pay with PlugShare lets you activate and pay for public charging at participating stations directly from PlugShare.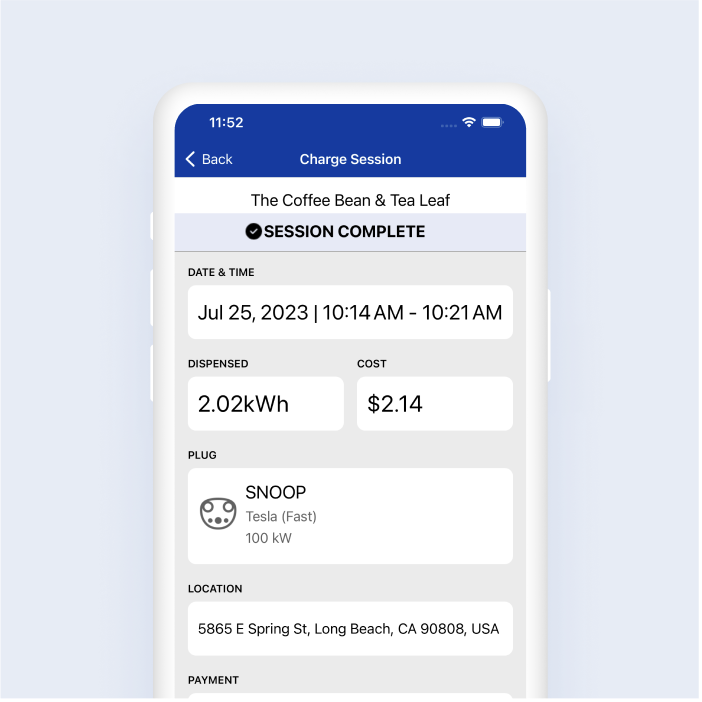 Activate
Start your charging session directly from the PlugShare app. No need to install another app or create another account.
Monitor
Track the progress of your charging session from within the PlugShare app.
Pay
No need for subscriptions or RFID cards. Pay for your session from the PlugShare app.
How it Works
Pay for a charging session with your credit card by following these steps:
Launch the PlugShare application. If you don't already have it, download the free app for Android or iPhone.
If you are located at a charging station that supports Pay with PlugShare, tap the Pay with PlugShare button in the app.
Log in or sign up for a free PlugShare account.
After reviewing the pricing and station information, tap the Pay with PlugShare button.
Follow the prompts to securely enter your credit card information and start your charging session.
Use PlugShare to monitor the status of your charging session.